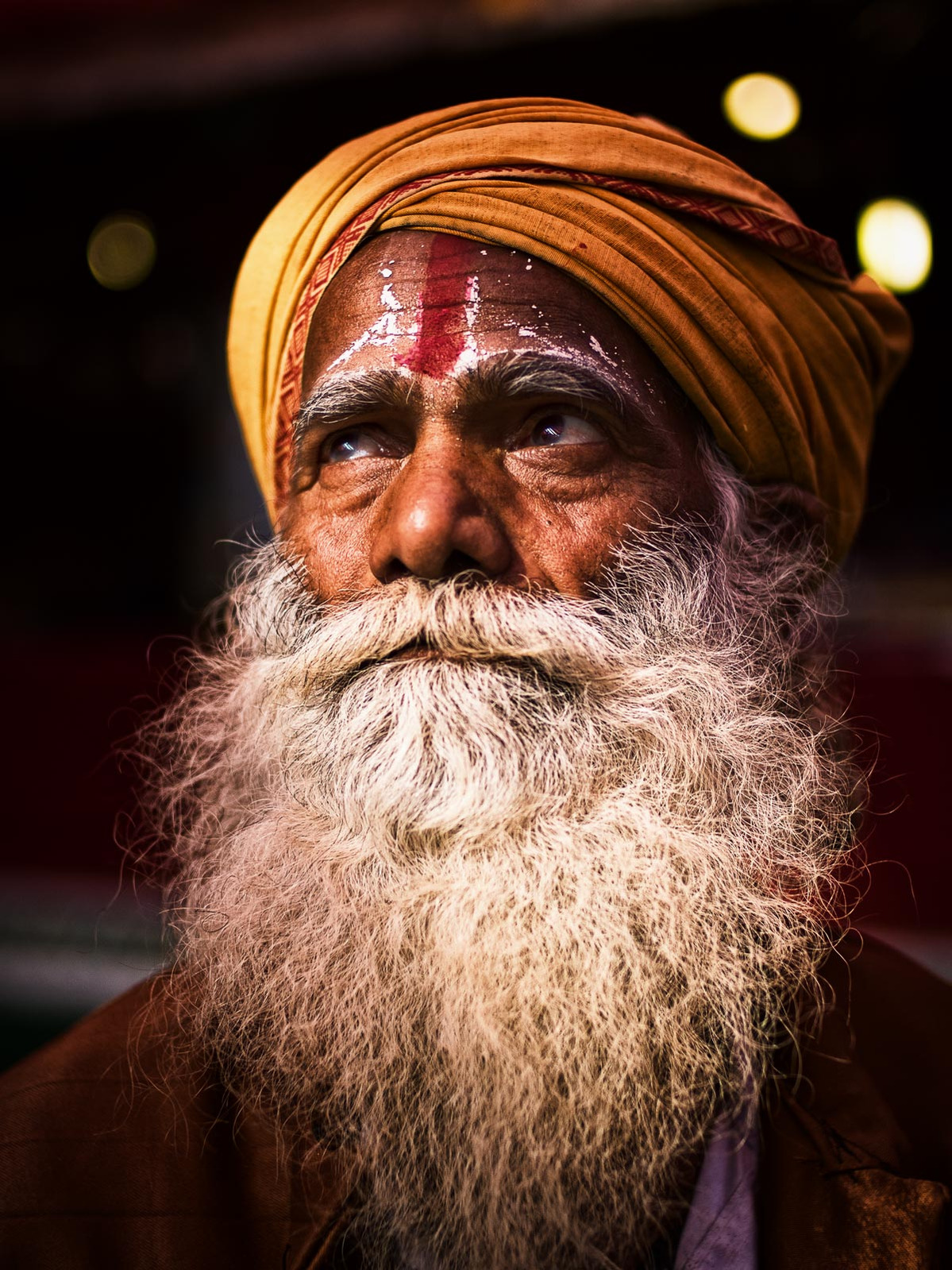 Last month I led a group of 14 people in the first ever Photo Tour for the leading luxury tour operator KUONI. This new type of photographic holiday embraced all levels of photographic skill and combined the best of KUONI's award winning itinerary with special prearranged photo opportunities and one to one tuition.
The Tour
The tour was designed to appeal to both existing KUONI clients and serious photography enthusiasts who had perhaps attended smaller photography workshops. We specifically avoided including long drawn out seminar type sessions so most of the guidance and tuition was given on location on an individual basis. I also included some one to one technical sessions on camera technique and photo editing on the tour bus and on the last day we had a review session in our hotel. Guests also benefited from seeing how I approached subjects in the field and seeing the work I was producing spurred them on to improve their own images.

Throughout the tour, which travelled to Delhi, Jaipur, Agra and Varanasi, we were joined by one of KUONI's most knowledgable guides Vikram Rathore. Vikram was really the man in charge of the tour and his expertise ensured that everything went smoothly. It was Vikram who made sure nobody got lost, organised transport, additional local guides lunches and special dinners. He even cleared a Delhi traffic jam one evening so our tour bus could get through. I may have been able to help with the photography but without the unflappable Vikram to guide us, we would not have seen half as much or learned half as much about the country and its customs. In contrast with many photo workshops, in addition to getting a plethora of photographic opportunities we somehow managed to have a really great holiday too, which included dining at palaces and forts, the wildest of cycle rickshaw rides and a sunset open-top-jeep safari. Photographically, the highlights for most of us were probably when we had time to amble about the busy markets and back streets meeting ordinary people going about their day. Having the logistical skills of a leading tour operator behind us with the best network of guides in the business, was without doubt a major factor in the tour's success and what sets it apart from everything else on the market.

The Equipment
The guests brought along many types of cameras including Olympus, Canon, Nikon and Sony and I brought two Olympus OMD EM1 bodies. My portrait lens of choice was the Leica M 35mm f1.4 Summilux ASPH and I backed this up with the Olympus 12-40mm 2.8 and 40-150mm 2.8 PRO lenses. I had decided that I wanted to force myself to get to grips with the manual focussing Leica M lens (which equates to a 70mm field of view) as this focal length is a little longer than the 50mm equivalent I'm used to. The lens allowed me to shoot relatively close to my subjects and still achieve a beautiful bokeh in my pictures.
I like to shoot portraits wide open and a big concern was the bright conditions expected there. So it was fortunate that Olympus in Germany managed to update the new firmware on my EM1 before the trip, a few weeks ahead of its official release. This gave me a number of new features, not least of which was a top shutter speed of 1/16000s which enabled me to shoot with the widest aperture most of the time.
The Group
The guests came from all over the UK and one even flew in from Oregon in the USA. I had met some of them in the months before we set off, to chat about their photography interests and advise on last minute purchases. I chatted to some of the others on the phone and by skype. I was delighted that they turned out to be a really nice bunch of people and they bonded extremely well. Their ability levels ranged from beginners to semi-pro and there were also a few non-photographing partners. Here are a few dodgy snapshots of the group on tour, click any to see them larger
Shooting in India
This was my first visit to India and the country is as different from Europe as it gets. The colour, the light and the smells which could change in the space of one 100ft walk from raw sewage to the most delightful florals and spices. Our hotels were all 4 and 5 star places and very welcome havens of peace and comfort from the bustle on the streets.

Many people talk of visiting India employing phrases such as "life changing" and "epiphany". I was of course moved by the scale of poverty we witnessed, which to be fair, we only really glimpsed. Had we ventured into the slums we would have seen deprivation on a completely different level. What made this journey special was undoubtedly the character and spirit of the people we met.
Someone once said that a portrait is a glimpse of someone's life, a sense of who they are which they gift to you. Its up to the subject what they give you but who we are and how we come across plays a big part in that. I've enjoyed shooting street portraits in Europe for many years. For me street portraits not only show the people I met and found interesting, they define a country every bit as much as the scenery or buildings. Sometimes these 'meetings' are fleeting and sometimes not so brief. When you know someone well you can get behind the layers and fronts we put up for strangers. But the brain works blindingly fast and sometimes I think a person can decide to gift you with a profoundly true vision of themselves within just a few seconds.

And in this regard I found the people of India to be quite unlike others I have encountered. I was expecting to be impressed by their humanity, their joy for life in the face of seemingly impossible circumstances, and that's exactly what I saw. What surprised me was the honesty and warmth they showed me and my lens and how their gifts seemed to offer greater depth and sincerity in the resulting portraits.
From the fantastic images I saw the guests making on the tour and the general feedback I received, I'd say the trip was a big success. My next tour with KUONI will be to China and Tibet in 2016. I've been told this one will run even if the numbers are quite small, which of course means that photographers would receive a great deal more one to one guidance from me.
There will be an announcement soon to say who has won the Olympus OMD EM10 camera, 45mm lens and zoom lens which Olympus kindly put up as the prize in our 'best picture' competition! UPDATE: You can see the winning picture here
Here are a few of my pictures from India, click on any picture to enlarge.